We go out of our way to understand the people behind them. It takes passion, personality and innovation to tailor our approach to every client. But that's how we bring out the very best in their business, our people, and the industry as a whole.
We help independent businesses in Hertfordshire and beyond with every aspect of their financial well-being. If you need accounting, tax planning or business consultancy we would love to partner with you. We have the skills and experience to help your business startup, grow or retire.

Here are our core services but we do so much more and all tailored to you and your business.
Starting your new business
Getting your business ready to sell
View Services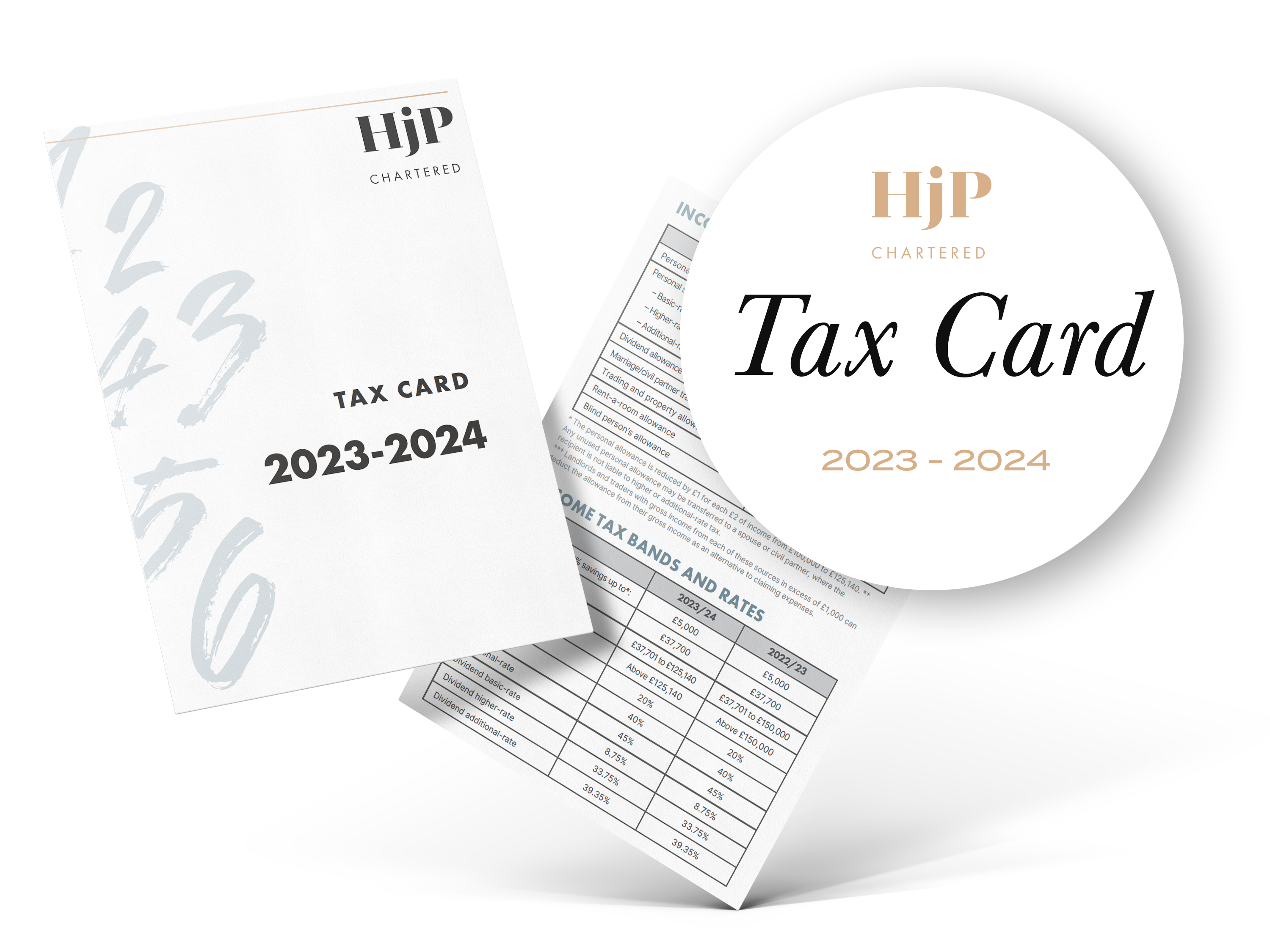 All the current tax rates and allowances for 2023/2024 in a handy tax card. Get in touch with the team to get your copy.
Get the Tax Card
You won't meet more exceptional nor a happier bunch of like-minded number crunchers than the HJP team.
Meet the team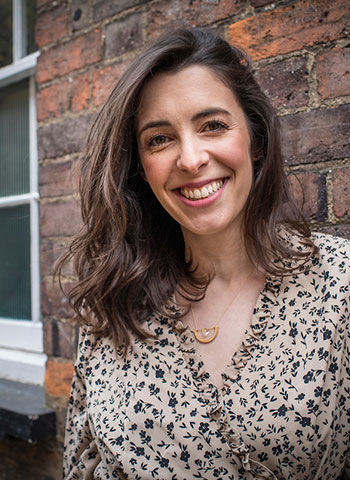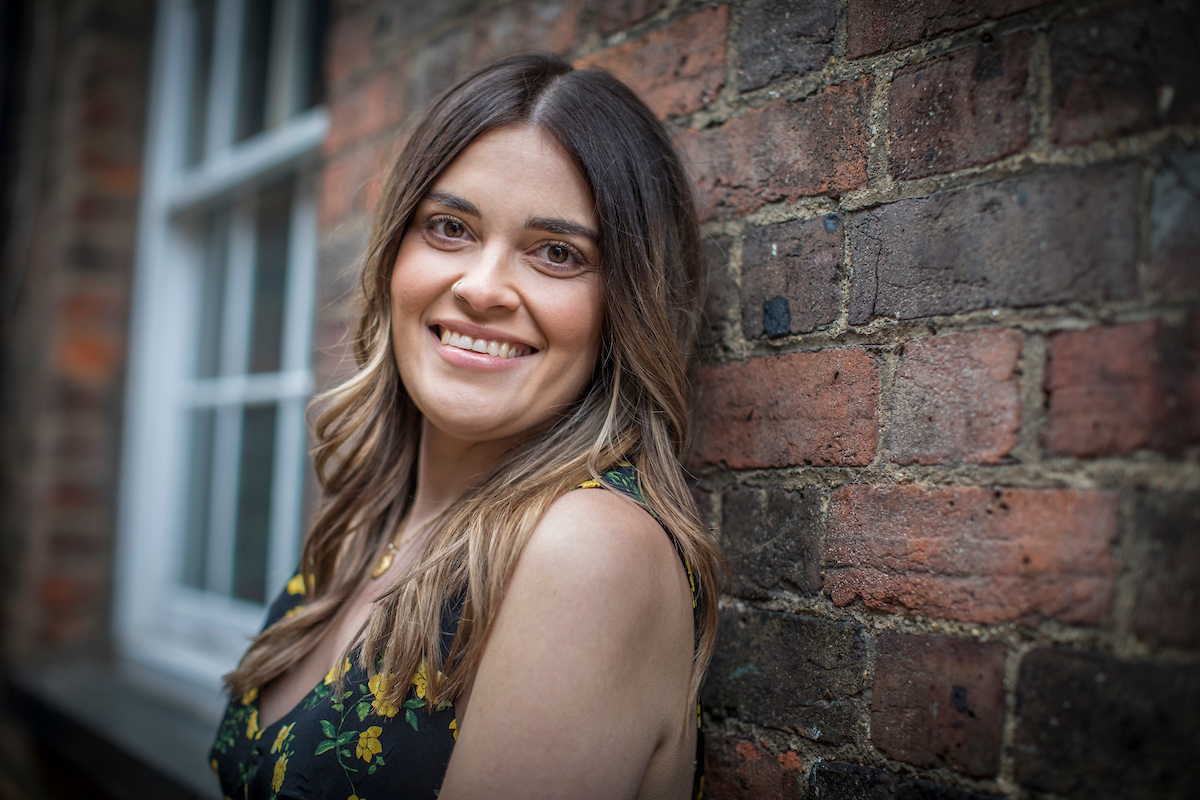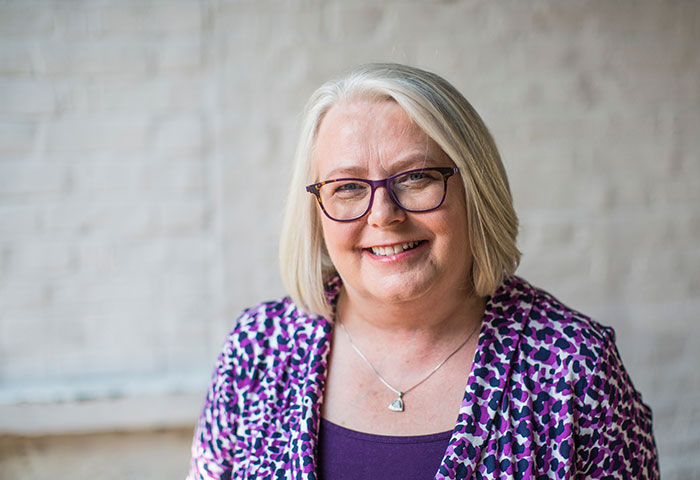 "When I say I love my accountants; this is no exaggeration. HJP are more than just accountants and about the numbers. They genuinely care about my businesses and want to help them succeed. I have worked with HJP for over 7 years now, I have experienced many other accountancy firms and they are in a class of their own.

Angela, Gill & the team are always going over and above what is expected to ensure that I have everything I need to run my business with accurate figures and a sense of clarity. They help us to thrive and challenge us to be better each month. It's an absolute pleasure working with them and I will be for many more years to come.

Haylee Benton

Silverfern Group
"The provision by HJP of monthly and annual services executed in a reliable, professional and unobtrusive manner allow us to focus on our daily business safe in the knowledge that all our accounting and book keeping requirements have been met. It's been a pleasure to work with the team since 2005, we hope to continue working with you for many more years.

Kate Marston

Owner, Campfire Gin, Puddingstone Distillery
"I cannot recommend Angela enough. She is more than an Accountant; she is a friend and true confidante. She has steered us through these troubled times and knows how badly HMRC and Banks are treating SMEs.

Kevin Austin

Director, Hairdressers
"HJP has helped us and kept us compliant with minimal fuss since 2003 but more importantly the team are always available if we need help. I especially like their straightforward approach. Dealing with tax and HMRC can be frustrating, confusing and time consuming. HJP do their best to simplify the process and make it as painless as possible. They even save us tax money. If you want peace of mind accounting combined with proactive tax and business advice, use HJP Chartered Accountants.

Maura McGuire

Director, Business Coaching
"Angela is that rare creature: An engaging, business-minded accountant!

She looks beyond the numbers and has a strong entrepreneurial streak. In my experience Angela is as much a mentor to her clients as she is a (top class) bean counter. And she smiles. A lot. Which is probably a breach of ICAEW rules!

Nick Lincoln

Director, Independent Financial Advisors
"I'm delighted to be closely associated with HJP. They do an excellent job of looking after our own businesses financial and tax affairs and I regard their invoice as 'value for money'.

Also however it is important to our business that our clients have a strong relationship with their accountant. I have regularly introduced clients to HJP and they have always been satisfied with the service and attention that they have received. Knowing that their records and affairs are soundly looked after is 'peace of mind' for us and them. We look forward to continuing and building upon our relationship in the future.

Steve Leverton, Director

Specialists in Business Finance